2009 Denver New Belgium Tour De Fat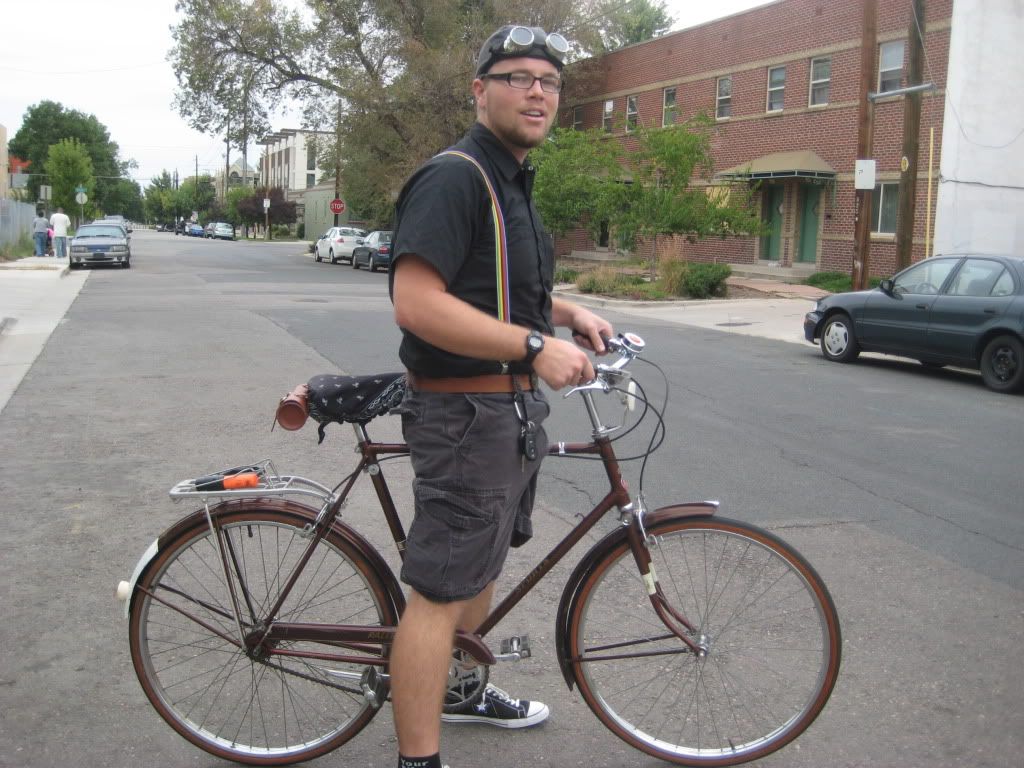 1972 Raleigh Sports 3 speed cruiser
Live Music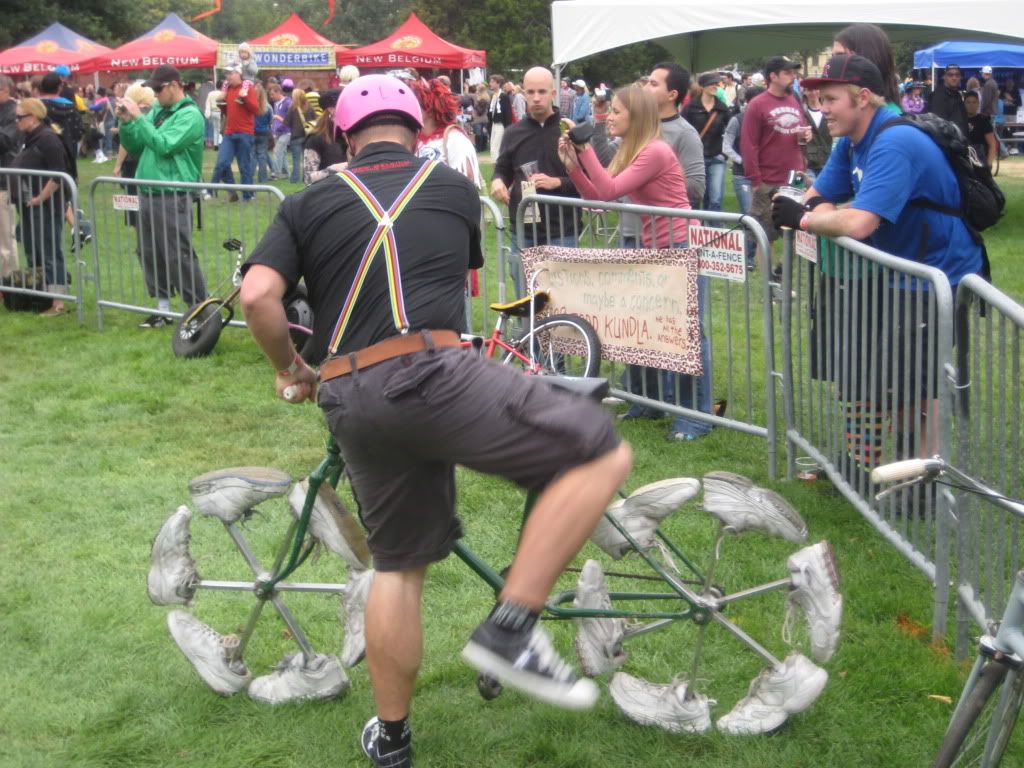 Tires? No no this one has Reeboks!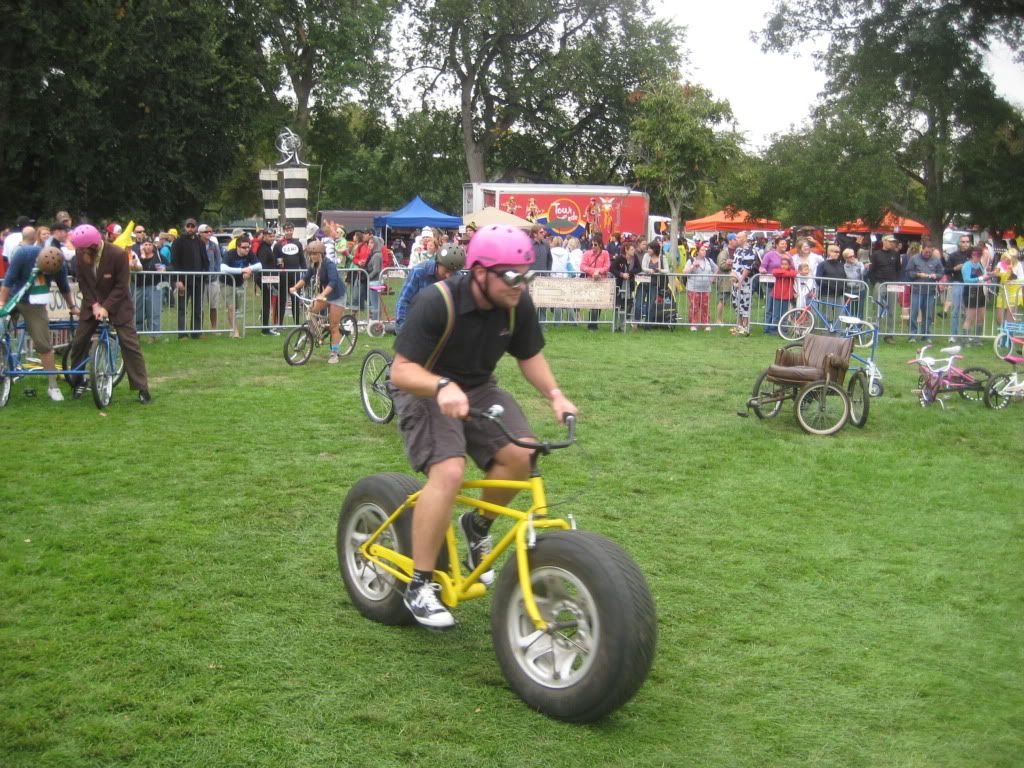 Tires? Yeah from a minivan!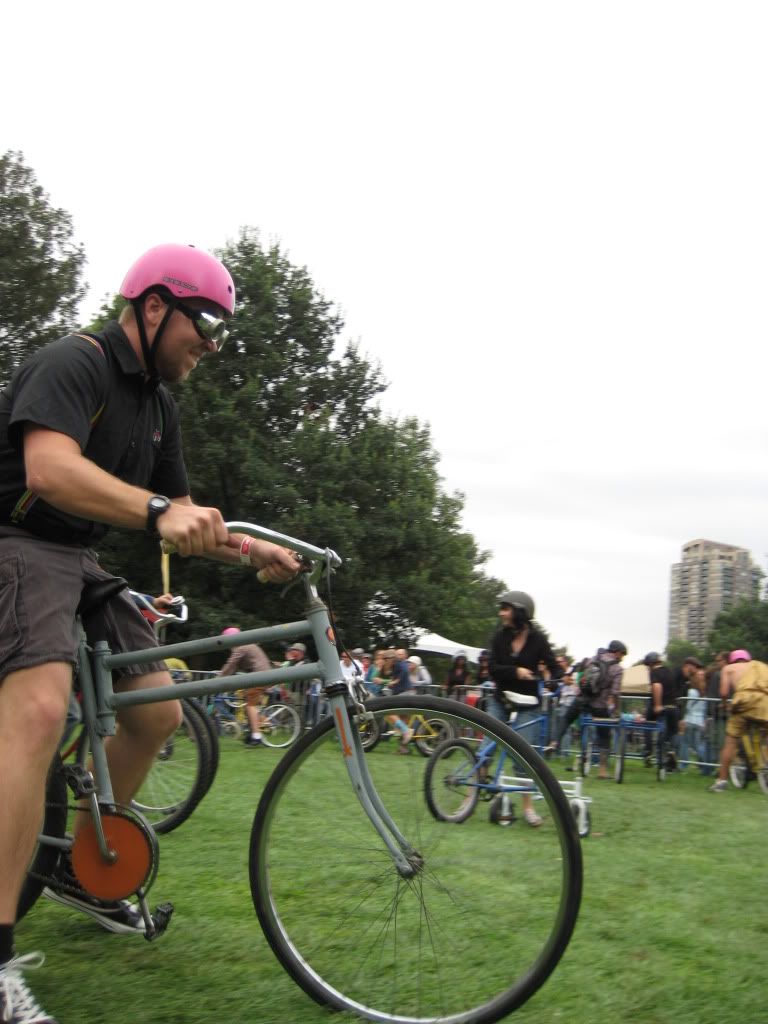 This one had two steer tubes, one in the normal spot and
one on the seat tube. This was my favorite.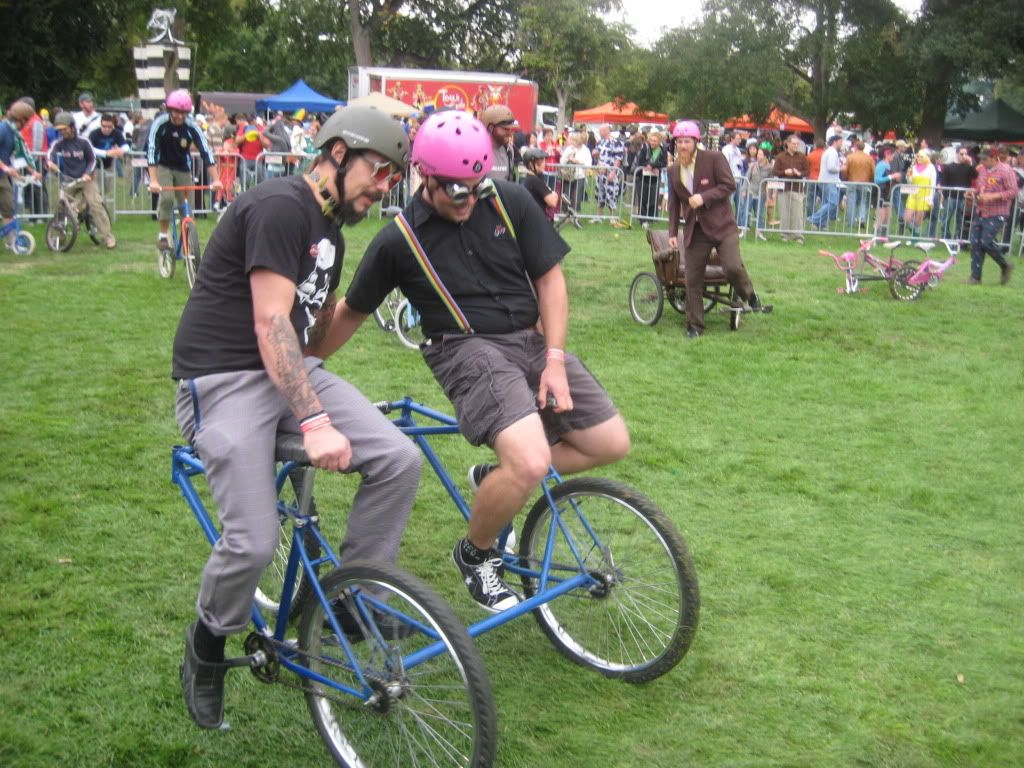 Two man backwards forwards rudder bike.
Don, Sean, and myself went to the tour, drank good beer, rode weird bikes,
rode normal bikes home and had a great time.