Fresno State is officially the NCAA College Mens' Baseball Champions!!!!!!!!!!!!!
After a long haul, and beating lots of very good teams along the way, our Fresno State Bulldogs went to win 2 out of 3 games against the Georgia Bulldogs. Fresno State is the lowest initially ranked team in NCAA history to go all the way up to win national championship. That's any sport, not just baseball, ever. Ever is a long time!!!! Go Dogs!!!!!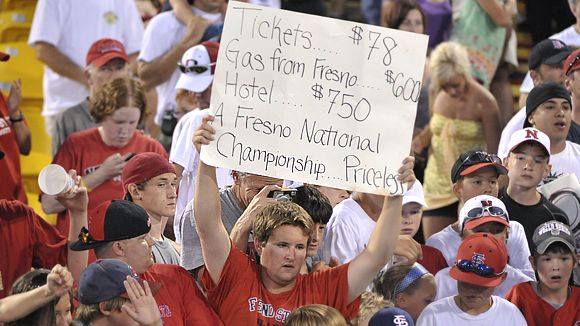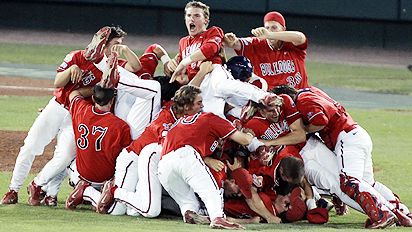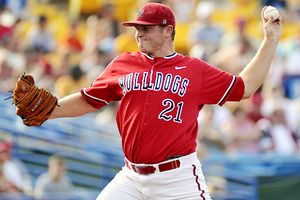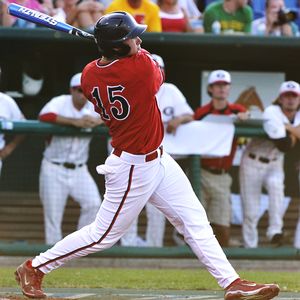 The right fielder went 4-4 and had 6 rbi's which just happens to account for every run they scored. He caught the last out that clinched it. I Bet he never forgets that game.
Wow how cool……